Bitcoin ATM in Oklahoma – Driving Crypto Ownership Across Masses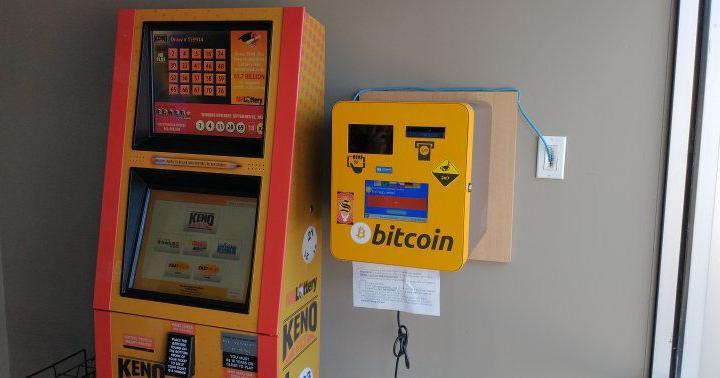 There are no two opinions about the increasing popularity of cryptocurrencies like Bitcoin. It is evident from the rising number of shops and other business establishments accepting cryptocurrency as a mainstream currency.
Easily accessible Bitcoin ATM facilities in Oklahoma are boosting Bitcoin adoption. Crypto ATM enables old and new Bitcoin users to buy cryptocurrency without using Crypto exchanges.
Begin the crypto journey
Owning a Bitcoin is now easy with the availability of a Bitcoin ATM in Oklahoma. You need not spend hours waiting for your crypto to reflect in your account after purchasing on a crypto exchange. Bitcoin ATM is your destination if you want to know how to buy or sell crypto by avoiding registration on a crypto exchange. You only have to walk towards the closest Bitcoin ATM kiosk. Use your smartphone and follow the instructions to convert cash into Bitcoin.
Bitcoin ATM is an internet-enabled kiosk to facilitate physical access to the Bitcoin network. Users of any Crypto ATM in Oklahoma can instantly buy Bitcoin and other cryptocurrencies without entering a bank account. One may mistake a Bitcoin machine for a standard ATM that dispenses fiat currency. Bitcoin ATM works differently than normal ATM. The user does not need a bank debit card to execute the transactions.
Straightforward operations
You do not have to be an experienced Bitcoin ATM user to convert cash into Bitcoin using a crypto ATM. The machine has a screen similar to your standard ATM to guide you through the entire process of Bitcoin purchase. A few machines like Cryptobase Oklahoma ATM for cryptocurrencies allow purchasing Litecoin, Bitcoin Cash, and Ethereum in addition to Bitcoin. These Bitcoin ATMs can support the sale and purchase of cryptocurrencies as these are bi-directional ATMs.
Personal identification is a crucial step to accessing the Bitcoin ATM's features. Enter your mobile number to receive a text verification message. Use this text message to establish your identity on the machine.
You must have a Bitcoin wallet to proceed ahead. Use the QR code on the mobile to enter your Bitcoin wallet address through the QR code scanner of the machine.
Follow the on-screen message to deposit cash into the appropriate window.
The machine displays the amount of crypto you can purchase with cash. The Crypto amount is as per the current rate of Bitcoin or another cryptocurrency.
The Bitcoin ATM asks you to confirm the transaction. It will initiate the conversion of your cash into Bitcoin after the confirmation of the transaction.
There are several steps and blockchain confirmations before the crypto deposits in your digital wallet. The process requires anywhere between a few moments to an hour to complete.
In conclusion
Bypassing the crypto exchange to buy Bitcoin is the most attractive benefit of a Bitcoin ATM in Oklahoma. The facility of a crypto ATM in Oklahoma enables individuals with no bank account to own Bitcoin. Converting cash into Bitcoin by using a crypto exchange takes a long time. The process is much faster when you are using a Bitcoin ATM facility.